[ Home ] [ Controlled Substances ] [ Stimulants ]

Created Dec 2020
PHENDIMETRAZINE
[

PLEGINE

]

[

PRELU-2

]

[

BONTRIL

]

[

MELFIAT

]

[

STATOBEX

]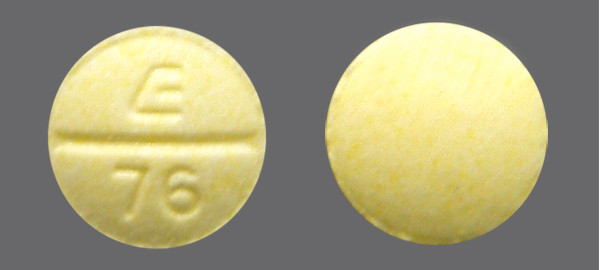 Phendimetrazine Tablet 35 MG
Phendimetrazine Tartrate (Generic for BONTRIL PDM) decreases your appetite. It is used with a reduced calorie diet and exercise to help you lose weight.

Phendimetrazine is an FDA-approved medication for weight loss, designed for obese adult patients. The main compound is an appetite suppressor and it works as a prodrug to phenmetrazine, one of the main products approved to enhance weight loss. The drug is a derived from phenmetrazine, functioning as a less aggressive version of it.
Both of the drugs act as norepinephrine-dopamine releasing agents (NDRA) and stimulate the central nervous system (CNS), which raises the heart rate and blood pressure in order to meet the purposes of suppressing appetite.
Resembling an amphetamine, phendimetrazine enhances weight loss by stimulating the nerves and the brain, which results in an increase of the heart rate and blood pressure, as well as decrease of the appetite. The prescription drug is used as short-term treatment, in combination with an healthy diet and regular physical activity. It should be taken 30 to 60 minutes before the first meal of the day and it is expected to result in a weight loss of about four pounds in the first month of treatment. It is used as short-term treatment for obesity, according to the recommendation of the physician.
History:
Phentermine received the approval of the FDA in 1959 and it remained until 1996 as one of the two drugs available for weight loss. However, phendimetrazine only started to be used in the U.S. for patients who suffer from obesity in 1976, following a rigorous scientific process conducted by the agency. There are currently other available drug treatments for obese patients, but both phentermine and phendimetrazine-based drugs are still therapies with proven success.
Phendimetrazine tartrate tablets are indicated in the management of exogenous obesity as a short term adjunct (a few weeks) in a regimen of weight reduction based on caloric restriction in patients with an initial body mass index (BMI) of 30 kg/m or higher who have not responded to appropriate weight reducing regimen (diet and/or exercise) alone. Phendimetrazine tartrate is indicated for use as monotherapy only. Phendimetrazine tartrate is related chemically and pharmacologically to the amphetamines. Amphetamines and related stimulant drugs have been extensively abused, and the possibility of abuse of phendimetrazine should be kept in mind when evaluating the desirability of including a drug as part of a weight reduction program.

Bontril falls into a class of drugs we call appetite suppressants:
Those can be a very useful addition to a healthy, balanced lifestyle and exercise and eating, but they can't be considered some sort of a magic pill or substitute. The most important thing to keep in mind is this is an FDA-approved drug. It can be prescribed by a physician or other health care provider. But it isn't made for long-term use.
The idea behind appetite suppressants is that you take them during the short-term - several weeks - to give you a little bit of an edge if you're overly hungry when starting a reduced calorie plan. The one thing that I've found is that often people's nutritional balance, if it's made to be a fulfilling diet and they're not over restricting, hunger isn't so much of an issue, so don't think of these as a way to fend off the inevitable hunger of dieting. If you pick a really good, balanced and volumetric meal plan, you may not be so hungry and you may not need to use these types of drugs.

Phendimetrazine is an appetite suppressant that is FDA approved for the treatment of exogenous obesity. It is clinically available anorectic agent, which display minimal interactions with monoamine transporters in vitro. On the other hand, their medications is known to be psychomotor stimulants when administered in vivo as indicated by their shared properties with illicit drugs like cocaine. The following adverse reactions are described, or described in greater detail, in other sections: Primary pulmonary hypertension; Valvular heart disease; Effect on the ability to engage in potentially hazardous tasks; Withdrawal effects following prolonged high dosage administration. Use of phendimetrazine tartrate is contraindicated during or within 14 days following the administration of monoamine oxidase inhibitors because of the risk of hypertensive crisis.
Pediatric:
Appropriate studies have not been performed on the relationship of age to the effects of phendimetrazine extended-release capsules in children younger than 17 years of age. Safety and efficacy have not been established. Appropriate studies have not been performed on the relationship of age to the effects of phendimetrazine tablets in the pediatric population.

Safety and efficacy have not been established.

Use of phendimetrazine slow-release capsules is not recommended in children younger than 12 years of age.

Geriatric:
Appropriate studies performed to date have not demonstrated geriatric-specific problems that would limit the usefulness of phendimetrazine extended-release capsules in the elderly. However, elderly patients are more likely to have age-related kidney problems, which may require caution and an adjustment in the dose for patients receiving phendimetrazine extended-release capsules.

No information is available on the relationship of age to the effects of phendimetrazine slow release capsules and tablets in geriatric patients.

Other Medical Problems:
The presence of other medical problems may affect the use of this medicine. Make sure you tell your doctor if you have any other medical problems, especially:

Agitated state
Arteriosclerosis (hardening of the arteries), advanced
Drug abuse or dependence, history of
Glaucoma
Heart or blood vessel disease (e.g., arrhythmia, congestive heart failure, coronary artery disease, stroke), history of
Heart problems (e.g., heart murmur, valvular heart disease)
Hypertension (high blood pressure), uncontrolled
Hyperthyroidism (overactive thyroid)
Pulmonary hypertension, history of - Should not be used in patients with these conditions

Diabetes
Hypertension (high blood pressure), controlled - Use with caution. May make these conditions worse

Kidney disease - Use with caution. The effects may be increased because of slower removal of the medicine from the body
Prescribed for:


Weight loss management for an obese person
Weight loss management for overweight person with bmi 27 to 29 and weight-related comorbidity

Used for:
Phendimetrazine is used with a doctor-approved exercise, behavior change, and reduced-calorie diet program to help you lose weight. It is used by certain overweight people, such as those who are obese or have weight-related medical problems.

Losing weight and keeping it off can lessen the many health risks that come with obesity, including heart disease, diabetes, high blood pressure, and a shorter life.

It is not known how this medication helps people to lose weight. It may work by decreasing your appetite, increasing the amount of energy used by your body, or by affecting certain parts of the brain.

This medication is an appetite suppressant and belongs to a class of drugs called sympathomimetic amines.

Before using:
Tell your doctor or pharmacist your medical history, especially of:

Diabetes, high blood pressure
Glaucoma
Heart problems (such as chest pain, heart attack, heart murmur, fast/irregular heartbeat, heart valve problems)
Mental/mood problems (such as severe anxiety/agitation, depression, psychosis, schizophrenia)
High blood pressure in the lungs (pulmonary hypertension)
Kidney disease
Seizure problem
Stroke
Overactive thyroid (hyperthyroidism)
Personal or family history of a substance use disorder (such as overuse of or addiction to drugs/alcohol)

Precautions:


This drug may make you dizzy or blur your vision.
It may also rarely make you drowsy.
Alcohol or marijuana (cannabis) can make you more dizzy or drowsy.
Do not drive, use machinery, or do anything that needs alertness or clear vision until you can do it safely.
Avoid alcoholic beverages.
Talk to your doctor if you are using marijuana (cannabis).

If you have diabetes, check your blood sugar regularly as directed and share the results with your doctor. Your doctor may need to adjust your diabetes medication during treatment with this drug.

User Reviews:


71 Total User Reviews
Phendimetrazine Tartrate Oral Read Reviews
Condition: Overweight (69 Reviews):
Effectiveness
(4.10)


Ease of Use
(4.45)


Satisfaction
(3.61)


What is the most important information I should know about phendimetrazine?

You should not use this medicine if you have:

Glaucoma
Overactive thyroid
Severe heart problems
Uncontrolled high blood pressure
Advanced coronary artery disease
Extreme agitation
A history of drug abuse

Do not use this medicine if you have used an MAO inhibitor in the past 14 days such as:

Isocarboxazid
Linezolid
Methylene blue injection
Phenelzine
Rasagiline
Selegiline
Tranylcypromine
Phendimetrazine Tartrate
Side Effects:
Get emergency medical help if you have signs of an allergic reaction: hives; difficult breathing; swelling of your face, lips, tongue, or throat.
RxList

Call your doctor at once if you have:
pounding heartbeats or fluttering in your chest
tremors, severe agitation, feeling restless, trouble sleeping
unusual changes in mood or behavior
little or no urination
increased blood pressure - severe headache, blurred vision, pounding in your neck or ears, anxiety, nosebleed
Common side effects may include:
flushing (warmth, redness, or tingly feeling)
increased sweating or urination
dizziness, headache
blurred vision
dry mouth, nausea
diarrhea, constipation, stomach pain
increased or decreased interest in sex
This is not a complete list of side effects and others may occur. Call your doctor for medical advice about side effects. You may report side effects to FDA at 1-800-FDA-1088.
Important Information:


You should not use phendimetrazine if you have glaucoma, overactive thyroid, severe heart problems, uncontrolled high blood pressure, advanced coronary artery disease, extreme agitation, or a history of drug abuse.

Do not use this medicine if you have used an MAO inhibitor in the past 14 days, such as isocarboxazid, linezolid, methylene blue injection, phenelzine, rasagiline, selegiline, or tranylcypromine. A dangerous drug interaction could occur, leading to serious side effects.

Weight loss during pregnancy can harm an unborn baby, even if you are overweight. Do not use phendimetrazine if you are pregnant or breast feeding.

Do not stop using this medicine suddenly after long-term use, or you could have unpleasant withdrawal symptoms. Ask your doctor how to avoid withdrawal symptoms when you stop using this medicine . Do not crush, chew, break, or open the extended-release capsule. Swallow it whole. Breaking or opening the pill may cause too much of the drug to be released at one time.

Avoid driving or hazardous activity until you know how phendimetrazine will affect you. Your reactions could be impaired.

Drinking alcohol with this medicine can cause side effects.
Interactions:


Drug Interactions (158) Alcohol/Food Interactions (3) Disease Interactions (17)


What other drugs will affect Phendimetrazine?
Other drugs may affect phendimetrazine, including prescription and over-the-counter medicines, vitamins, and herbal products. Tell your doctor about all your current medicines and any medicine you start or stop using.

A total of 158 drugs are known to interact with Phendimetrazine.

43 major drug interactions
114 moderate drug interactions
1 minor drug interaction
Bontril PDM (phendimetrazine tartrate)
Maximum Dosage:
Prescribers Digital Reference

Adults:
210 mg/day PO for immediate-release formulation; 105 mg/day PO for extended-release formulation.
Geriatric:
210 mg/day PO for immediate-release formulation; 105 mg/day PO for extended-release formulation.
Adolescents:
17 years: 105 mg/day PO for extended-release formulation; safety and efficacy of the immediate-release formulation have not been established.
Adolescents:
16 years and younger: Safety and efficacy have not been established.
Children:
Safety and efficacy have not been established.
Infants:
Not indicated.
Can I take Phendimetrazine (Plegine) if I'm pregnant or breastfeeding?
Weight loss during pregnancy can harm an unborn baby, even if you are overweight. Do not use phendimetrazine if you are pregnant. Tell your doctor right away if you become pregnant during treatment. It may not be safe to breast-feed while using this medicine. Ask your doctor about any risk.
Pregnancy:
Phendimetrazine is classified as FDA pregnancy risk category X. Safe use of phendimetrazine during pregnancy has not been established; there is no known indication for use of this drug during pregnancy. Phendimetrazine should not be taken by pregnant women or by women who are trying to become pregnant unless, in the opinion of the physician, the potential benefits outweigh the possible hazards.
Breast-feeding:
According to the manufacturer, it is not known whether phendimetrazine and its metabolites are excreted in breast milk. Because of the potential for serious adverse effects in the nursing infants, breast-feeding while taking phendimetrazine is contraindicated. Consider the benefits of breast-feeding, the risk of potential infant drug exposure, and the risk of an untreated or inadequately treated condition. If a breast-feeding infant experiences an adverse effect related to a maternally administered drug, healthcare providers are encouraged to report the adverse effect to the FDA.

Phendimetrazine Tartrate Chemical Safety Information
Chemical Safety Summary:
INCHEM

Main risks and target organs:
Acute central nervous system stimulation, cardiotoxicity causing tachycardia, arrhythmias, hypertension and cardiovascular collapse. High risk of dependency and abuse.
Summary of clinical effects:
Cardiovascular:
Palpitation, chest pain, tachycardia, arrhythmias and hypertension are common; cardiovascular collapse can occur in severe poisoning. Myocardial ischaemia, infarction and ventricular dysfunction are described.

Central Nervous System (CNS):
Stimulation of CNS, tremor, restlessness, agitation, insomnia, increased motor activity, headache, convulsions, coma and hyperreflexia are described. Stroke and cerebral vasculitis have been observed.

Gastrointestinal:
Vomiting, diarrhoea and cramps may occur. Acute transient ischaemic colitis has occurred with chronic methamphetamine abuse.

Genitourinary:
Increased bladder sphincter tone may cause dysuria, hesitancy and acute urinary retention. Renal failure can occur secondary to dehydration or rhabdomyolysis. Renal ischaemia may be noted.

Dermatologic:
Skin is usually pale and diaphoretic, but mucous membranes appear dry.

Endocrine:
Transient hyperthyroxinaemia may be noted.

Metabolism:
Increased metabolic and muscular activity may result in hyperventilation and hyperthermia. Weight loss is common with chronic use.

Fluid/Electrolyte:
Hypo- and hyperkalaemia have been reported. Dehydration is common.

Musculoskeletal:
Fasciculations and rigidity may be noted. Rhabdomyolysis is an important consequence of severe amphetamine poisoning.

Psychiatric:
Agitation, confusion, mood elevation, increased wakefulness, talkativeness, irritability and panic attacks are typical. Chronic abuse can cause delusions and paranoia. A withdrawal syndrome occurs after abrupt cessation following chronic use.
A Phendimetrazine Discussion:

Phendimetrazine was developed and marketed as a result of the high abuse of phenmetrazine - Preludin. Phendimetrazine, while curbing the appetite, causes very little in the way of the euphoria of Preludin and the classic amphetamines. Tends to feel more like a nervous O.D. of caffeine - especially if taken for psychotropic effects. Some people do, however, find it pleasant enough to abuse it. And like any CNS stimulant, abuse will lead to what has been termed amphetamine psychosis at some point down the road.




Phendimetrazine is chemically related to amphetamines and is a Schedule III drug under the Convention on Psychotropic Substances. Phendimetrazine is a very strong basic compound (based on its pKa). Phendimetrazine is a potentially toxic compound. Phendimetrazine is a weight loss medication. Belongs to the class of organic compounds known as phenylmorpholines.



A stimulant drug used as an appetite suppressant. Phendimetrazine functions as a prodrug to phenmetrazine; approximately 30 percent of an oral dose is converted into it.

Phendimetrazine can essentially be thought of as an extended-release formulation of phenmetrazine with less potential for abuse.

Phendimetrazine possesses preferable pharmacokinetics over phenmetrazine as a therapeutic agent because its metabolization by demethylases produces a more steady and prolonged exposure of active drug within the body. This decreases abuse potential as the peak blood-concentration of active phenmetrazine that's produced from a single dose of phendimetrazine is lower than a single therapeutically equivalent dose of phenmetrazine.

Some Trade Names:
Bontril, Adipost, Anorex-SR, Appecon, Melfiat, Obezine, Phendiet, Plegine, Prelu-2, Statobex.
Phendimetrazine Tartrate Prices and Coupons - Phendimetrazine is used with a doctor-approved exercise, behavior change, and reduced-calorie diet program to help you lose weight. Learn more about this drug here . 1 This is a generic drug.


Tuesday January 31, 2017 - webmd.com

Phendimetrazine Tartrate - Indications, Dosage, Side Effects and Precautions - Latest prescription information about Phendimetrazine Tartrate. Learn how to pronounce the drug's name, its indications, dosage, how to take, when to take, when not to take, side effects ...
Thursday January 19, 2012 - medindia.net

Phendimetrazine Tartrate CR Oral - Consult your healthcare professional before taking or discontinuing any drug or commencing any course of treatment. Serious. These medicines may interact and cause very harmful effects.
Monday October 09, 2017 - webmd.com

How to Take Phendimetrazine Tartrate and Dose of Phendimetrazine Tartrate - Find out how to take Phendimetrazine Tartrate (drug) and its dose. Describes the best time to take the drug and precautions if any that should be followed. Contraindicated in patients with heart ...
Monday December 15, 2014 - medindia.net

Phendimetrazine Tartrate Market Growth, Trends and Industry Forecast 2023-2029 with Top Countries Data - Jan 11, 2023 (The Expresswire) -- Final Report will add the analysis of the impact of Russia-Ukraine War and COVID-19 on this Phendimetrazine Tartrate industry. "Phendimetrazine Tartrate Market ...
Tuesday January 10, 2023 - marketwatch.com

Best Weight Loss Medication: Top 5 Drugs That Work (Without Prescription) - Reducing weight is challenging, but not impossible, especially with our review of the top fat burner brands. The most effective fat burners provide the extra push you need to achieve even the loftiest ...
Saturday February 04, 2023 - outlookindia.com

Outlook Spotlight - Latest report on its... Methamphetamine is a popular street drug known by many names i.e. ice, glass, crank, meth, chalk, speed which is popular in rave parties and night clubs across ...
Saturday December 31, 2022 - outlookindia.com