[ Home ] [ Controlled Substances ] [ Opioids ]

Oxymorphone is a prescription drug classified as an opioid analgesic. Opioid analgesics are also called narcotics, and this drug class treats pain by changing how the brain and body respond to pain signals. Oxymorphone can be prescribed to treat pain that's moderate to severe, in people who don't receive pain relief from other medications or who can't tolerate them. Oxymorphone is usually prescribed as a tablet, and it is taken as needed. Someone prescribed oxymorphone may take it every four to six hours, and their doctor will usually start them on the lowest possible dose and then go upward from there if needed. Oxymorphone is a semi-synthetic opioid, and in 2017, the FDA asked for the product to be removed from the U.S. marketplace because of the opioid epidemic. That FDA request led to Endo International removing Opana ER, a brand-name of oxymorphone, from the market. Generic, extended-release versions of oxymorphone are still available by prescription in the U.S.
Oxymorphone is used not only as a pain reliever but also sometimes as something given to patients before an operation to help alleviate anxiety or fear. Oxymorphone extended-release tablets are sometimes used to manage chronic pain in people who are already opioid-tolerant and using an immediate-release opioid. Possible adverse side effects of oxymorphone include nausea, vomiting, constipation, dizziness, dry mouth and drowsiness. These are the common side effects, but there are other more serious negative effects possible with oxymorphone as well, including fatal respiratory depression.
Oxymorphone is an analgesic that is FDA approved for the treatment of moderate to severe pain. It is also indicated for relief of anxiety in patients with dyspnea associated with pulmonary edema secondary to acute left ventricular dysfunction. Oxymorphone (brand names Opana, Numorphan, Numorphone) is a full opioid agonist and is relatively selective for the mu-opioid receptor, although it can bind to other opioid receptors at higher doses. Adverse reactions (> or = 2% of patients): seen with the immediate release tablet formulation Nausea, pyrexia, somnolence, vomiting, pruritus, headache, dizziness, constipation, and confusion. Concomitant use with serotonergic drugs may result in serotonin syndrome. Avoid use of mixed agonist/antagonist and partial agonist opioid analgesics with Opana because they may reduce analgesic effect of Opana or precipitate withdrawal symptoms.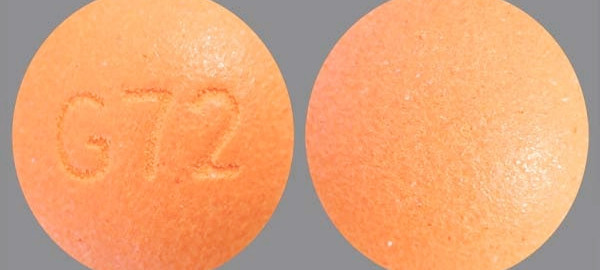 Prescribed for:


Acute pain
Severe chronic pain requiring long-term opioid treatment
Severe chronic pain with opioid tolerance

Uses:
Oxymorphone is used to help relieve moderate to severe pain. It belongs to a class of drugs known as opioid analgesics. It works in the brain to change how your body feels and responds to pain.

Before using:
Tell your doctor or pharmacist your medical history, especially of:

Brain disorders (such as head injury, tumor, seizures)
Breathing problems (such as asthma, sleep apnea, chronic obstructive pulmonary disease-COPD)
Gallbladder disease
Kidney disease
Liver disease
Mental/mood disorders (such as confusion, depression, thoughts of suicide)
Personal or family history of a substance use disorder (such as overuse of or addiction to drugs/alcohol)
Stomach/intestinal problems (such as blockage, constipation, diarrhea due to infection, paralytic ileus)
Disease of the pancreas (pancreatitis)
Difficulty urinating (such as due to enlarged prostate)

Precautions:


This drug may make you dizzy or drowsy.
Alcohol or marijuana (cannabis) can make you more dizzy or drowsy.
Do not drive, use machinery, or do anything that needs alertness until you can do it safely.
Avoid alcoholic beverages.
Talk to your doctor if you are using marijuana (cannabis).

WARNINGS:


Oxymorphone has a risk for abuse and addiction, which can lead to overdose and death.

Oxymorphone may also cause severe, possibly fatal, breathing problems.

To lower your risk, your doctor should have you take the smallest dose of oxymorphone that works, and take it for the shortest possible time.

The risk for severe breathing problems is higher when you start this medication and after a dose increase, or if you take the wrong dose/strength.

Taking this medication with alcohol or other drugs that can cause drowsiness or breathing problems may cause very serious side effects, including death.

Be sure you know how to take oxymorphone and what other drugs you should avoid taking with it.

Get medical help right away if any of these very serious side effects occur: slow/shallow breathing, unusual lightheadedness, severe drowsiness/dizziness, difficulty waking up.

Do not drink alcohol or take any products that contain alcohol while taking this medication. This may cause an increase of the medication in your body that may be fatal.

User Reviews:


65 Total User Reviews
Oxymorphone Oral:
Read Reviews
Condition: Pain (33 Reviews):
Effectiveness
(3.33)


Ease of Use
(4.09)


Satisfaction
(3.21)


What is the most important information I should know about oxymorphone?


MISUSE OF OPIOID MEDICINE CAN CAUSE ADDICTION, OVERDOSE, OR DEATH.
Keep the medication in a place where others cannot get to it.
Taking opioid medicine during pregnancy may cause life-threatening withdrawal symptoms in the newborn.
Fatal side effects can occur if you use opioid medicine with alcohol, or with other drugs that cause drowsiness or slow your breathing.
Pediatric:
Appropriate studies have not been performed on the relationship of age to the effects of oxymorphone in the pediatric population.

Safety and efficacy have not been established.

Geriatric:
Appropriate studies performed to date have not demonstrated geriatric-specific problems that would limit the usefulness of oxymorphone in the elderly. However, elderly patients are more likely to have unwanted effects (eg, confusion, dizziness, drowsiness, nausea) and age-related liver, kidney, heart, or lung problems, which may require caution and an adjustment in the dose for patients receiving oxymorphone.

Other Interactions:


Other Medical Problems:
Make sure you tell your doctor if you have any other medical problems, especially:

Addison disease (adrenal gland problem)
Alcohol abuse, or history of
Brain tumor
Breathing or lung problems (eg, COPD, hypoxia, sleep apnea)
Central nervous system (CNS) depression, history of
Cor pulmonale (serious heart condition)
Drug dependence, especially with narcotics, history of
Enlarged prostate (BPH, prostatic hypertrophy)
Head injuries, history of
Hypothyroidism (an underactive thyroid)
Kyphoscoliosis (curvature of spine with breathing problems)
Mental illness, or history of
Obesity, severe
Problems with passing urine
Weakened physical condition - Use with caution. May increase risk for more serious side effects

Gallbladder disease
Hypotension (low blood pressure)
Hypovolemia (low blood volume)
Pancreatitis (swelling of the pancreas)
Seizures, history of - Use with caution. May make these conditions worse

Kidney disease
Liver disease, mild - Use with caution. The effects may be increased because of slower removal of the medicine from the body

Liver disease, moderate to severe
Lung or breathing problems (eg, asthma, respiratory depression), severe
Stomach or bowel blockage (eg, paralytic ileus) - Should not be used in patients with these conditions
What should I avoid while taking Oxymorphone?


Do not drink alcohol. Dangerous side effects or death could occur.

Avoid driving or hazardous activity until you know how oxymorphone will affect you. Dizziness or drowsiness can cause falls, accidents, or severe injuries.
Interactions:


Drug Interactions (332) Alcohol/Food Interactions (1) Disease Interactions (17)


What other drugs will affect Oxymorphone?
Opioid medication can interact with many other drugs and cause dangerous side effects or death.

Be sure your doctor knows if you also use:

cold or allergy medicines, bronchodilator asthma/COPD medication, or a diuretic ("water pill")
medicines for motion sickness, irritable bowel syndrome, or overactive bladder
other narcotic medications - opioid pain medicine or prescription cough medicine
a sedative like:
drugs that make you sleepy or slow your breathing - a sleeping pill, muscle relaxer, medicine to treat mood disorders or mental illness
drugs that affect serotonin levels in your body: - a stimulant, or medicine for depression, Parkinson's disease, migraine headaches, serious infections, or nausea and vomiting

This list is not complete. Other drugs may affect oxymorphone, including prescription and over-the-counter medicines, vitamins, and herbal products. Not all possible interactions are listed here.

A total of 332 drugs are known to interact with Oxymorphone.

115 major drug interactions
216 moderate drug interactions
1 minor drug interaction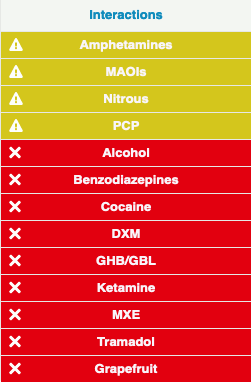 Numorphan (oxymorphone)
Side Effects:
As with all potent opioid analgesics, possible side effects when using NUMORPHAN (oxymorphone) include:
RxList

Central Nervous System
Drowsiness, sedation, lightheadedness, unusual tiredness or weakness, headache, dysphoria, euphoria, miosis, diplopia, blurred vision, nervousness, restlessness, confusion, mental clouding, trouble sleeping, paradoxical CNS stimulation, hallucinations, mental depression.
Gastrointestinal System
Nausea, vomiting, dry mouth, constipation, biliary tract spasm, cramps or pain, loss of appetite, paralytic ileus or toxic megacolon in patients with inflammatory bowel disease.
Cardiovascular System
Hypotension, orthostatic hypotension particularly in ambulatory patients, tachycardia, bradycardia, palpitations, flushing.
Respiratory System
Respiratory depression, atelectasis, allergic bronchospastic reaction, allergic laryngeal edema, allergic laryngospasm.
Genitourinary System
Ureteral spasm, urinary hesitancy or retention, antidiuretic effect.
Dermatologic
Itching, sweating, injection site reaction, allergic reaction (such as skin rash, hives, and/or itching, swelling of the face).
Opana ER (oxymorphone hydrochloride)
Maximum Dosage:
Prescribers Digital Reference

Adults:
With appropriate dosage titration, there is no maximum dose of oxymorphone.
Geriatric:
With appropriate dosage titration, there is no maximum dose of oxymorphone.
Adolescents:
Safety and efficacy have not been established.
Children:
Safety and efficacy have not been established.
Infants:
Safety and efficacy have not been established.
Neonates:
Safety and efficacy have not been established.
Oxymorphone's Length of Activity and Detectability:
The half-life of oxymorphone ranges from 9 to 11 hours, meaning that half of the drug is no longer active in that time frame, but half of the dose is still active. It takes five to six half-lives for a drug to be almost fully eliminated from your system. In animal studies, it took up to five days for 90 percent of the drug's metabolites to pass through the system. It can be detected in the urine for two to four days.
A urine drug screen will test positive for opiates when you are taking oxymorphone.
Oxymorphone
Duration:


A powerful semisynthetic opioid analgesic also known as opana. A derivative of morphine it is approximately ten times as potent. Has a low oral bioavailability, and as such it is usually insufflated or taken rectally.

Route
Onset
Duration
After Effects
Tripsit Factsheets

Oral_IR:
20-40 minutes
4-8 hours
1-12 hours
Oral_ER:
60-90 minutes
6-14 hours
1-12 hours
Insufflated:
1-5 minutes
5-8 hours
1-12 hours
Plugged:
15-30 minutes
4-7 hours
1-12 hours
IV:
0-1 minutes
2-4 hours
1-12 hours
Avoid:
All other CNS depressants.
Effects:
Euphoria, Dry Mouth, Mood lift, Itchiness, Relaxant, Constipation, Pupil constriction, Analgesia.
Warning:
NOTE: There has been reports of a rare blood disorder from Intravenous use of Oxymorphone ER. Take this into consideration before taking the drug this way.
Opana (oxymorphone) (Rx)
Black Box Warnings:

Opioid analgesic risk evaluation and mitigation strategy (REMS)
To ensure that benefits of opioid analgesics outweigh risks of addiction, abuse, and misuse, the Food and Drug Administration (FDA) has required a REMS for these products; under requirements of the REMS, drug companies with approved opioid analgesic products must make REMS-compliant education programs available to healthcare providers

Healthcare providers are strongly encouraged to

Complete a REMS-compliant education program
Counsel patients and/or their caregivers, with every prescription, on safe use, serious risks, storage, and disposal of these products
Emphasize to patients and their caregivers the importance of reading the Medication Guide every time it is provided by their pharmacist
Consider other tools to improve patient, household, and community safety
Addiction, abuse, and misuse
Risk of opioid addiction, abuse, and misuse, which can lead to overdose and death
Assess each patient's risk prior to prescribing and monitor all patients regularly for the development of these behaviors or conditions
Life-threatening respiratory depression
Serious, life-threatening, or fatal respiratory depression may occur
Monitor for respiratory depression, especially during initiation or following a dose increase
Instruct patients to swallow tablet/capsule whole; crushing, chewing, or dissolving can cause rapid release and absorption of a potentially fatal dose
Accidental exposure
Accidental of even 1 dose, especially by children, can result in a fatal overdose
Neonatal opioid withdrawal syndrome
Prolonged use during pregnancy can result in neonatal opioid withdrawal syndrome, which may be life-threatening if not recognized and treated, and requires management according to protocols developed by neonatology experts
Syndrome presents as irritability, hyperactivity and abnormal sleep pattern, high pitched cry, tremor, vomiting, diarrhea and failure to gain weight
Onset, duration, and severity of neonatal opioid withdrawal syndrome vary based on the specific opioid used, duration of use, timing and amount of last maternal use, and rate of elimination of the drug by the newborn
If opioid use is required for a prolonged period in a pregnant woman, advise the patient of the risk of neonatal opioid withdrawal syndrome and ensure that appropriate treatment will be available
Interaction with central nervous system (CNS) depressants
Coadministration with benzodiazepines or other CNS depressants, including alcohol, may result in profound sedation, respiratory depression, coma, and death
Reserve concomitant prescribing for use in patients for whom alternative treatment options are inadequate; limit dosages and durations to the minimum required; and follow patients for signs and symptoms of respiratory depression and sedation
Instruct patients not to consume alcoholic beverages or use alcohol-containing drug products while taking morphine due to risk of additive sedation and respiratory depression
Co-ingestion of alcohol may cause rapid release of opioid content from long-acting tablet/capsule and result in increased plasma levels and a potentially fatal overdose
IMPORTANT WARNING:
Oxymorphone may be habit forming, especially with prolonged use. Take oxymorphone exactly as directed. Do not take a larger dose, take it more often, or take it for a longer period of time, or in a different way than prescribed by your doctor. While taking oxymorphone, discuss with your health care provider your pain treatment goals, length of treatment, and other ways to manage your pain. Tell your doctor if you or anyone in your family drinks or has ever drunk large amounts of alcohol, uses or has ever used street drugs, or has overused prescription medications, or if you have or have ever had depression or another mental illness. There is a greater risk that you will overuse oxymorphone if you have or have ever had any of these conditions. Talk to your healthcare provider immediately and ask for guidance if you think that you have an opioid addiction or call the U.S. Substance Abuse and Mental Health Services Administration (SAMHSA) National Helpline at 1-800-662-HELP.

Oxymorphone may cause serious or life-threatening breathing problems, especially during the first 72 hours of your treatment and any time your dose is increased. Your doctor will monitor you carefully during your treatment. Tell your doctor if you have or have ever had slowed breathing, or asthma. Your doctor will probably tell you not to take oxymorphone tablets. Also tell your doctor if you have or have ever had lung disease such as chronic obstructive pulmonary disease (COPD; a group of lung diseases that includes chronic bronchitis and emphysema), a head injury, brain tumor, any condition that increases the amount of pressure in your brain, or sleep apnea (condition in which breathing stops or becomes shallow during sleep). The risk that you will develop breathing problems may be higher if you are an older adult or are weak or malnourished due to disease. If you experience any of the following symptoms, call your doctor immediately or get emergency medical treatment: slowed breathing, long pauses between breaths, or shortness of breath.

Taking certain medications other medications with oxymorphone may increase the risk that you will develop serious or life-threatening breathing problems, sedation, or coma. Tell your doctor and pharmacist if you are taking or plan to take any of the following medications: benzodiazepines such as alprazolam (Xanax), chlordiazepoxide (Librium), clonazepam (Klonopin), diazepam (Diastat, Valium), estazolam, flurazepam, lorazepam (Ativan), oxazepam, temazepam (Restoril), and triazolam (Halcion);medications for mental illness or nausea; other narcotic pain medications; muscle relaxants; sedatives; sleeping pills; and tranquilizers. Also tell your doctor or pharmacist if you are taking any of the following medications or have stopped taking them within the past 2 weeks: monoamine oxidase (MAO) inhibitors such as isocarboxazid (Marplan), linezolid (Zyvox), phenelzine (Nardil), rasagiline (Azilect), selegiline (Emsam, Eldepryl, Zelapar), and tranylcypromine (Parnate).Your doctor may need to change the doses of your medication and will monitor you carefully. If you take oxymorphone with any of these medications and you develop any of the following symptoms, call your doctor immediately or seek emergency medical care: unusual dizziness, lightheadedness, extreme sleepiness, slowed or difficult breathing, or unresponsiveness. Be sure that your caregiver or family members know which symptoms may be serious so they can call the doctor or emergency medical care if you are unable to seek treatment on your own.

Drinking alcohol, taking prescription or nonprescription medications that contain alcohol, or using street drugs during your treatment with oxycodone increases the risk that you will experience serious, life-threatening side effects. Do not drink alcohol, take prescription or nonprescription medications that contain alcohol, or use street drugs during your treatment.

.. continued
Breastfeeding:

Summary of Use During Lactation:
No data are available on the use of oxymorphone during breastfeeding.

Maternal use of oral narcotics during breastfeeding can cause infant drowsiness, central nervous system depression and even death.

Newborn infants seem to be particularly sensitive to the effects of even small dosages of narcotic analgesics. Once the mother's milk comes in, it is best to provide pain control with a nonnarcotic analgesic and limit maternal intake of oral oxymorphone to a few days at low dosages, with close infant monitoring.

If the baby shows signs of increased sleepiness (more than usual), difficulty breastfeeding, breathing difficulties, or limpness, a physician should be contacted immediately.

Other agents are preferred over oxymorphone during breastfeeding.

Effects on Lactation and Breastmilk:


Narcotics can increase serum prolactin.

However, the prolactin level in a mother with established lactation may not affect her ability to breastfeed.

Alternate Drugs to Consider:

NCI Dictionaries:
Oxymorphone Hydrochloride:
A drug used to treat moderate to severe pain. It is also used as a sedative before surgery, to help with anesthesia during surgery, during labor, and to treat anxiety caused by some medical conditions. It is made from morphine and binds to opioid receptors in the central nervous system. Oxymorphone hydrochloride is a type of opioid and a type of analgesic agent. Also called Numorphan and Opana.
Trade Names:


Street Names:


Blue Heaven
Blues
Mrs. O
New Blues
Octagons
Oranges
Orgasna IR
OM
Pink
Pink Heaven
Pink Lady
Pink O
Stop Signs
The O Bomb
Developed in Germany in 1914. It was patented in 1955 and approved for medical use in 1959. It was introduced in the United States in January 1959 and other countries around the same time. In June 2017 the FDA asked Endo Pharmaceuticals to remove its product from the US market. This was in part due to the opioid epidemic in the US, and the fact that a 2012 reformulation failed to stop illicit injection of the drug. Endo responded by voluntarily removing Opana ER from the market a month later. Generic versions of extended-release oxymorphone are still available in the US.

Brands and forms:


Oxymorphone is marketed by a single brand name manufacturer, Endo Pharmaceuticals, under the brand names Opana and Opana ER. Opana ER was withdrawn by the manufacturer in 2017, making it no longer available.
Both immediate release and extended release options are available under the generic name Oxymorphone and Oxymorphone ER, provided by a multitude of different companies.
Oxymorphone is also available as an injectable for inpatient use, available for IV (intravenous), IM (intramuscular), and subcutaneous injection.

Variety of Oral Dosages
IR Tablet
ER 12 Hour Tablet
5 mg
5 mg
10 mg
7.5 mg
-
10 mg
-
15 mg
-
20 mg
-
30 mg
-
40 mg

Abuse:
In the past 30 years opioid drug abuse has been a prevalent public health issue. In more recent years this issue has developed into a full-fledged epidemic and is leading to several other public health issues. The common opioid of abuse in this outbreak has been identified as Opana ER, a time-released oxymorphone pain killer formulated to be resistant to crushing, manufactured by Endo Pharmaceuticals. This harder to crush formulation was put into production in 2012 in an effort to reduce the risk of abuse from snorting the crushed up pill. However, opioid abusers circumvented this issue by finding a way to dissolve and inject the drug. The reformulation of Opana to a hard to crush tablet unintentionally increased the risk of transmission of acquired blood borne infections because opioid abusers switched from using the drug through the nasal route to injection.

In June 2017, faced with the public health crisis, the opioid epidemic, the FDA asked Endo Pharmaceuticals to "remove its opioid pain medication, reformulated Opana ER (oxymorphone hydrochloride), from the market". By July 6, 2017, Endo International voluntarily complied with the FDA removal request.
What should I Know Regarding Pregnancy, Nursing and Administering Oxymorphone HCL to Children or the Elderly? - May increase fall risk. Avoid treatment with 3 or more CNS active drugs. Gastrointestinal-Constipation risk. Urogenital-Urinary retention risk. Severe Precaution: Safety and efficacy not established.


Thursday May 18, 2017 - webmd.com

Community Outbreak of HIV Infection Linked to Injection Drug Use of Oxymorphone — Indiana, 2015 - Among the 108 who have reported IDU, all reported dissolving and injecting tablets of oxymorphone as their drug of choice. Some reported injecting other drugs, including methamphetamine and heroin.
Thursday May 21, 2015 - medscape.com

From patent to Percocet: How this powerful opioid got its start in Delaware - This is a story about Delaware's connection to one of the deadliest epidemics in U.S. history; the story of Endo Pharmaceuticals and its founder.
Friday February 03, 2023 - delawareonline.com

3 more arrested on drug charges following undercover operation in Cocke County - Three more people are in custody after a search warrant was issued Thursday following January's "Operation Friday the 13th" undercover drug operation. The Cocke County Sheriff's Office and S.W.A.T.
Thursday February 02, 2023 - msn.com

CCSO: Three arrested on drug charges, two homes padlocked as part of ongoing investigation - CCSO said the homes were padlocked as part of the "Friday the 13th" investigation. There are 25 people in total facing drug charges from the operation.
Thursday February 02, 2023 - msn.com

'Operation Friday the 13th' leads to more arrests in Cocke Co. - More arrests were attributed to "Operation Friday the 13th," after three people were arrested in Cocke County Thursday, according to officials with the Cocke County Sheriff's Office.On Friday, Jan. 13 ...
Thursday February 02, 2023 - msn.com

CEO spent $10M on drug binge after embezzling from firm, feds say - The former CEO is portrayed in court records as an addict with access to a big bankroll and a drug dealer with an endless supply amid opioid crisis.
Thursday February 02, 2023 - detroitnews.com

Tragic Details About Chyna - From the historic championship victories to troubled relationships and personal struggles outside the ring, Chyna's tragic story still resonates.
Sunday January 29, 2023 - wrestlinginc.com

Wakonda, South Dakota pharmacist pleads guilty of stealing painkillers over near three-year period - Carstensen stole hydrocodone, oxymorphone, oxycontin, oxycodone and morphine from the hospital and its associated pharmacy from June 2019 through February 2022.
Tuesday January 24, 2023 - siouxcityjournal.com

Wakonda, South Dakota pharmacist pleads guilty of stealing painkillers - Carstensen stole hydrocodone, oxymorphone, oxycontin, oxycodone and morphine from the hospital and its associated pharmacy from June 2019 through February 2022. Carstensen admitted to stealing the ...
Monday January 23, 2023 - siouxcityjournal.com

What should I Know Regarding Pregnancy, Nursing and Administering Oxymorphone HCL to Children or the Elderly? - May increase fall risk. Avoid treatment with 3 or more CNS active drugs. Gastrointestinal-Constipation risk. Urogenital-Urinary retention risk. Severe Precaution: Safety and efficacy not established.
Thursday February 26, 2015 - webmd.com